The Telling Project
KCPT broadcast a special look at "Telling: Kansas City," a unique theatrical production that featured local veterans and military family members, on November 10, 2015.
"Telling: Kansas City" was produced in partnership with the National WWI Museum and Memorial and The Telling Project, a non-profit that works across the country to deepen our understanding of the military and veterans' experiences.
"Ultimately what happens with these performances is not so much that people tell stories and we learn things from these stories," said Jonathan Wei, executive director of The Telling Project. "What happens is that these stories facilitate these people being human in the presence of their community, and that's a really profound thing."
Earlier this year Wei came to Kansas City to interview local veterans for the cast. KCPT filmed these interviews and captured pieces of the performances for the half-hour television special.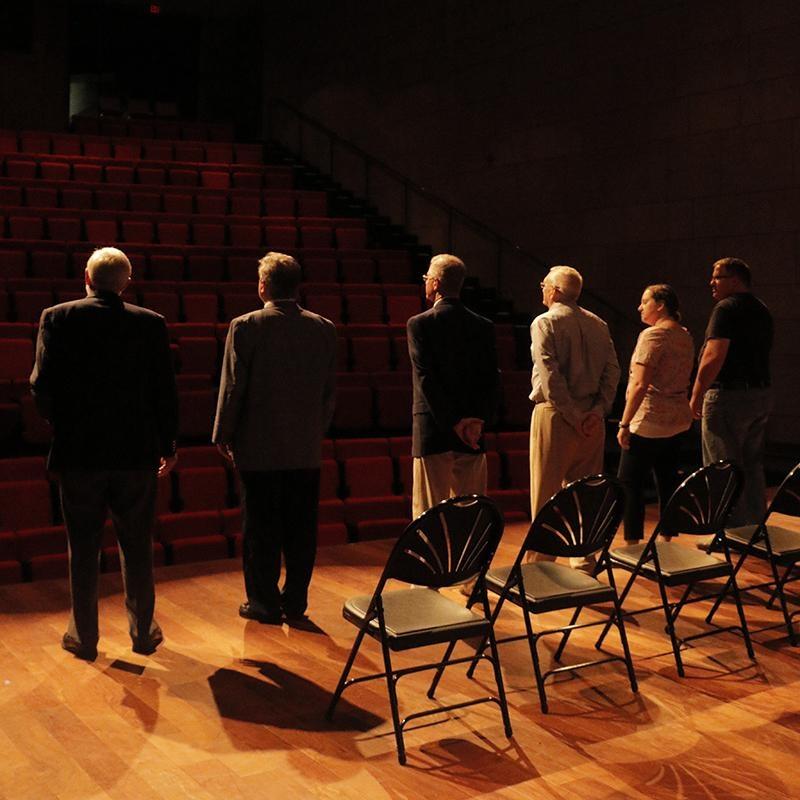 The Telling Project - Kansas City
Watch the full performance of "Telling: Kansas City"
The Telling Project - KC
Full Show - KCPT, Kansas City, Public Television 19, Inc.
"Telling: Kansas City" Cast
Amanda Boyle
Amanda Boyle is the daughter of David Boyle, 2nd Lieutenant of the 3rd Platoon Charlie Company, 6th Battalion of the 31st Brigade, 9th Infantry Division. She is a PhD candidate in the Department of Theatre at KU, writing on the role of the Vietnam veteran on the theatrical stage. Her research interests also include how the US military is represented on stage. She is the Literary Assistant and Dramaturg at KC's Unicorn Theatre.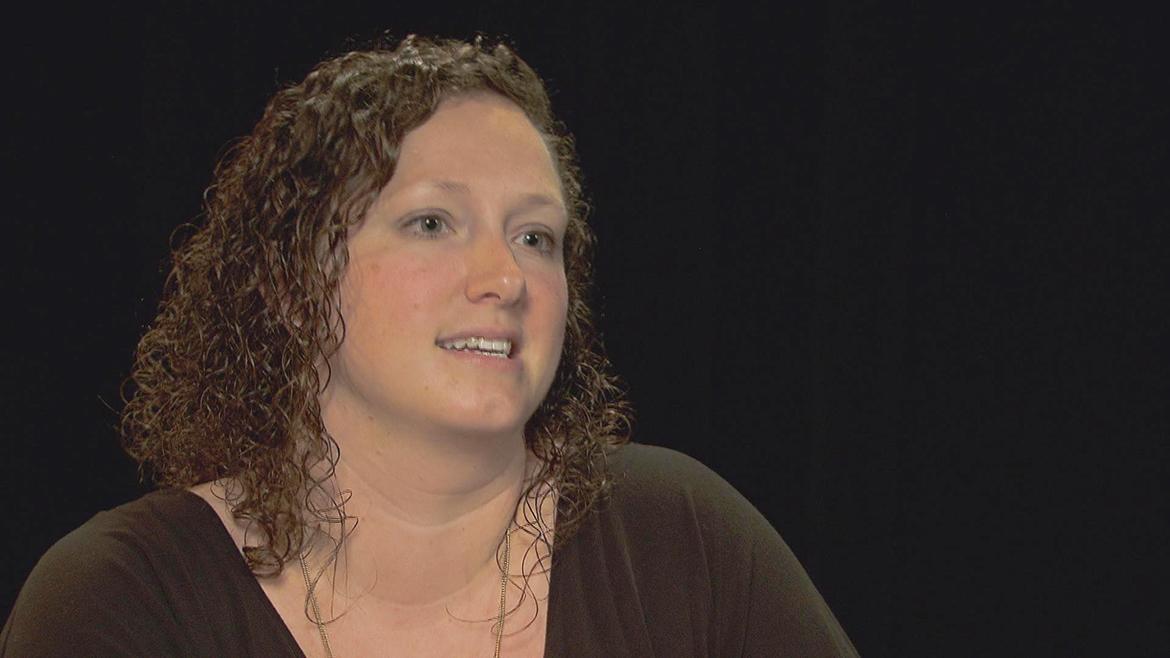 Dale Eikmeier
Dale Eikmeier served in the US Army for thirty years of active duty, retiring at the rank of Colonel. A variety of command and staff positions took him to Europe, the Asia-Pacific region, and the Middle East. Notable assignments include duty with the 7th Infantry Division (Light), 1St Infantry Division (Mech), and the 101st Airborne Division. Combat tours include Operations Desert Shield/Desert Storm, Operation Enduring Freedom, and Operation Iraqi Freedom.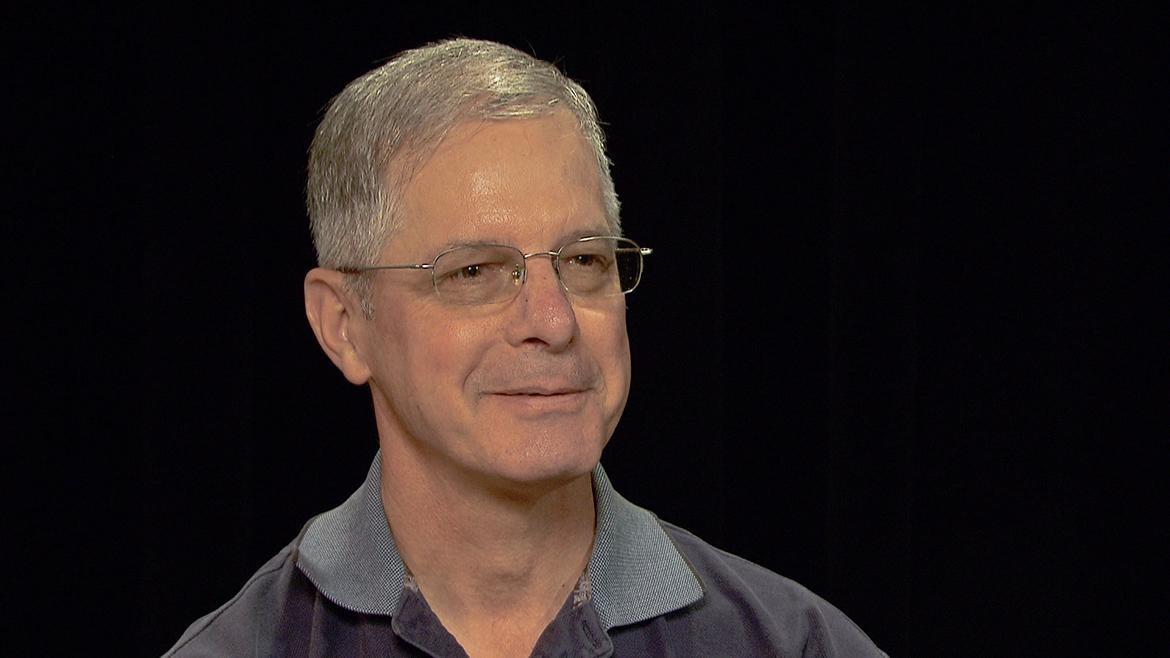 Ted John
Theodore (Ted) John served in the Marine Corps from 1986 – 1992, including in Desert Storm/Desert Shield, where he was a helicopter electrician and worked on CH-53 A/D/E's. After he got out, he moved to Kansas City, where he earned a BS in Business from Rockhurst in 2004. After stints in Iowa City, IA—where he first found out about The Telling Project—and Minnesota, he re-settled in KC in 2014. The Telling Project has helped him on some of his dark days.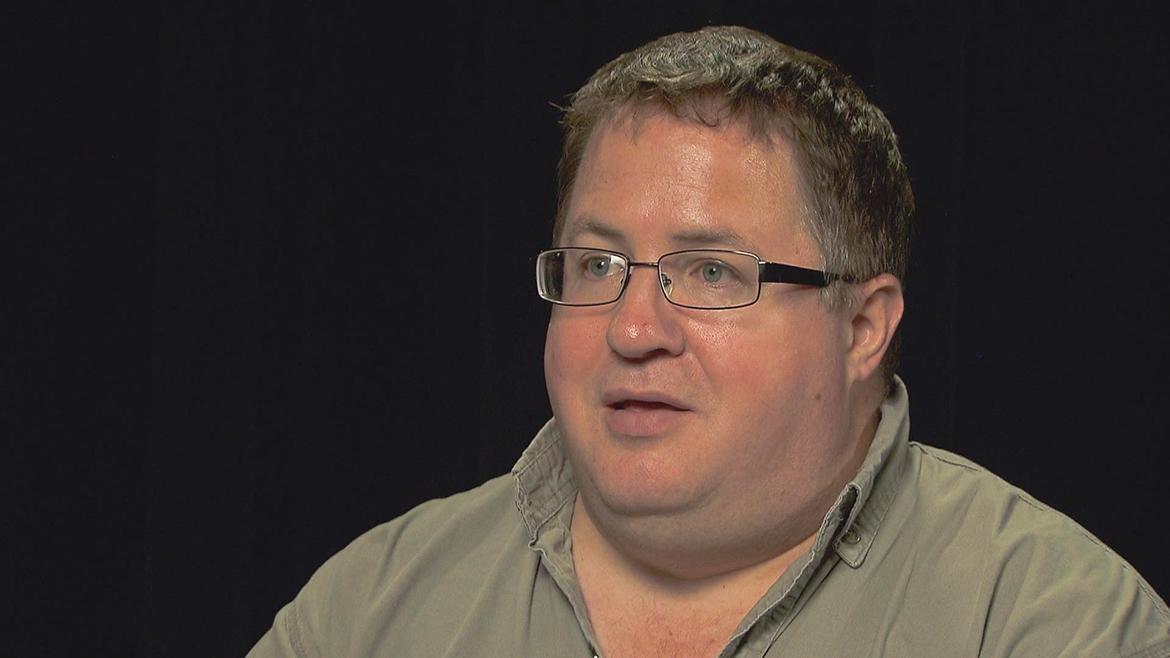 Mike McGraw
Mike McGraw, son of the late William A. (Bill) McGraw, "topkick" (First Sergeant) of the 689th Army Ordnance Company in WWII, is a Pulitzer Prize winning Kansas City journalist. Though usually more than a mile from the front, Bill McGraw's ammo supply company was bombed, strafed, and suffered many casualties. He received 5 Bronze Stars and a Good Conduct medal. Following his father's 3-year journey from Camp Sutton, N.C. to Bamberg Germany through nearly 400 letters he wrote his wife has given Mike a new perspective on the war and his father.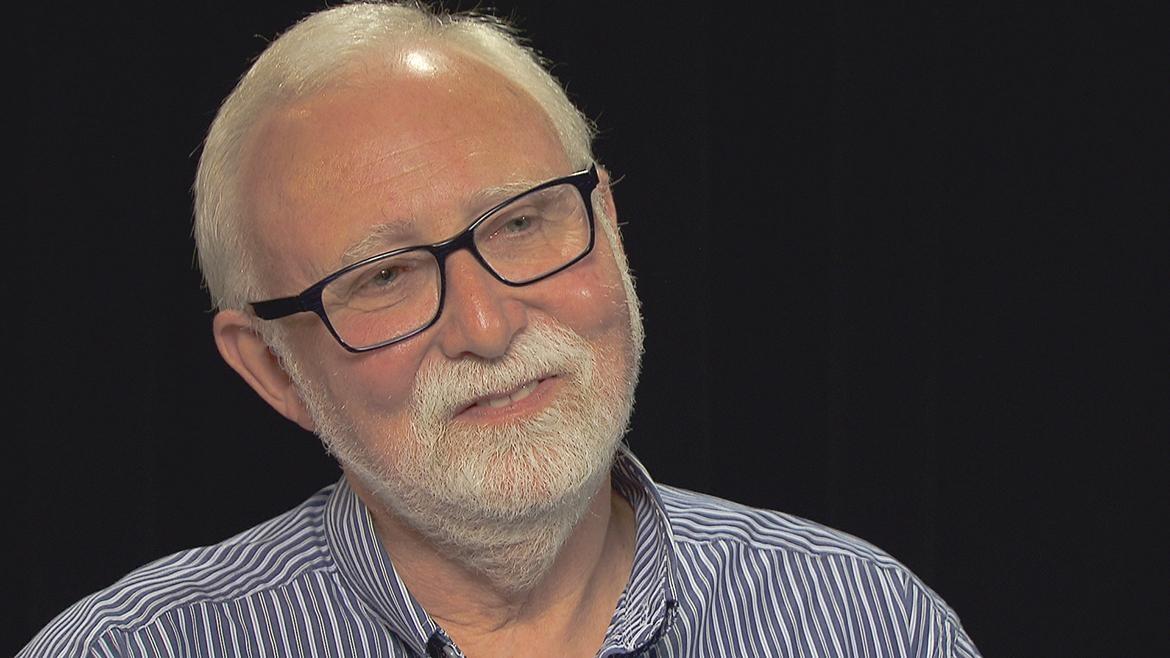 Jack Phillips
Jack Phillips grew up in Maryville, MO, Lawrence, KS and Topeka, KS. He received at BA in English from UCLA in 1971, enlisted in the Army Reserve May 1971, married in 1972, and built his career through Officer Candidate School California National Guard (CMA) 1972 –1973 and Santa Clara University Law School 1972 – 1975. He performed Army Reserve service in the Kansas City area from 1975 to 1997 and is now a playwright and composer.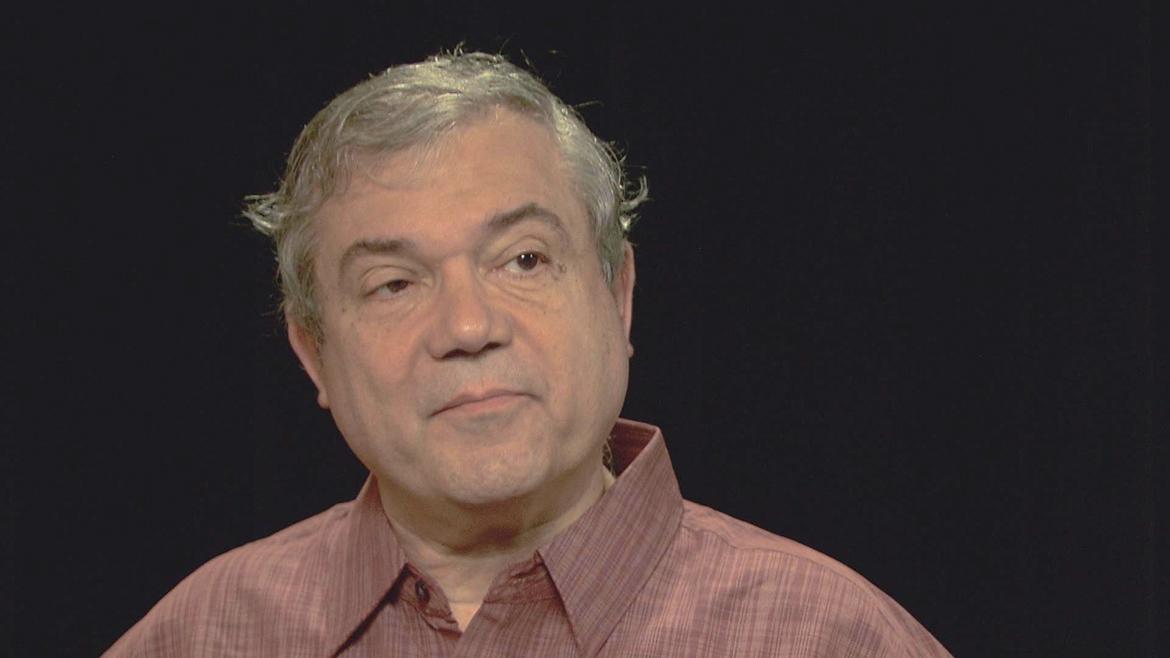 Candi Smith
Candi Smith is a retired Master Sergeant (E-7) from the 442nd Fighter Wing in the Air Force Reserves. She served from 1984 – 2004 (Richards-Gebaur AFB and Whiteman AFB), spending her first 6 years loading bombs on the A-10 Thunderbolt II, 4 years running an orderly room, and finally 10 years as the Executive Administrator to the Wing Commander, Vice Commander, Senior Enlisted Officer, Staff Advisor and Executive Officer of her 1200-member unit. She has served all her life in the federal government sector, and while doing her reserve duty, she also worked full-time and attended college at night, earning a BA in English at UMKC. Her college-student sons and grandson are the best things that ever happened to her.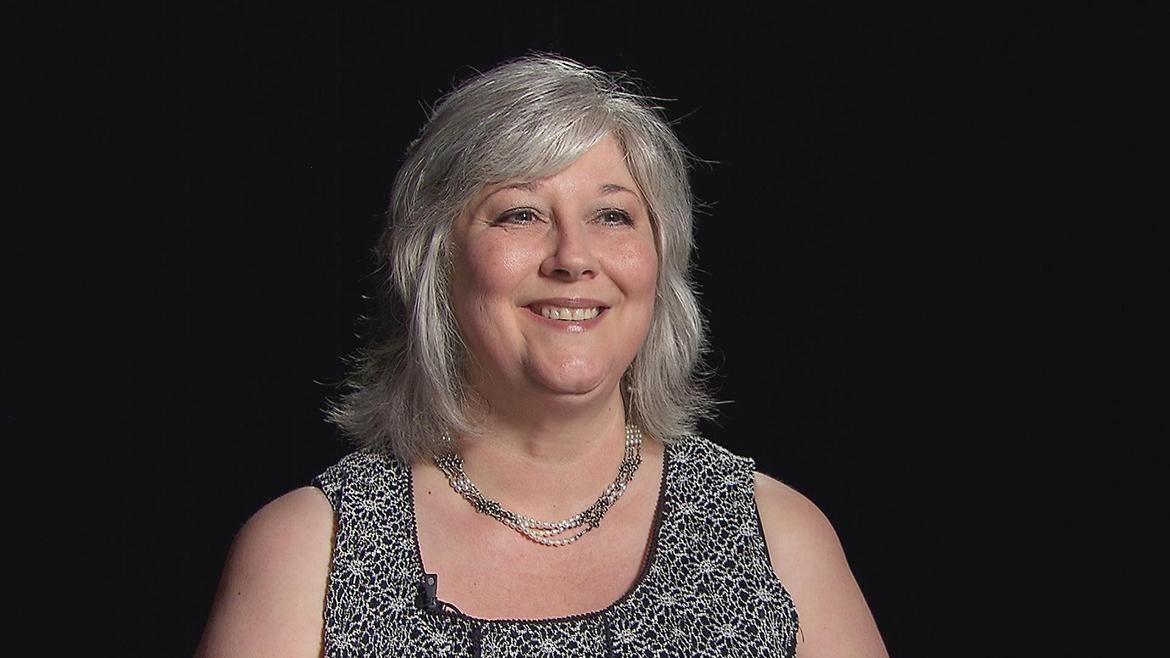 Dan Welch
Dan Welch joined the USMC in 1975, attending Officer Candidate School in Quantico, VA in 1976. He then attended law school, starting his career as a JAG. He later changed his MOS to 0302-Infantry Officer, serving in Desert Shield/Desert Storm as the Operations Officer for 24th Marine Regiment (Anti-Terrorism/Force Protection operating in Saudi Arabia and Kuwait) and in Operation Enduring Freedom and Iraqi Freedom as the G-5 (Planning/Current Operations) for CJTF 7. He is now retired from the Marine Corps and working with a former law school buddy to develop a solar energy design and development firm for commercial and industrial applications. Semper Fi.